HOD's DESK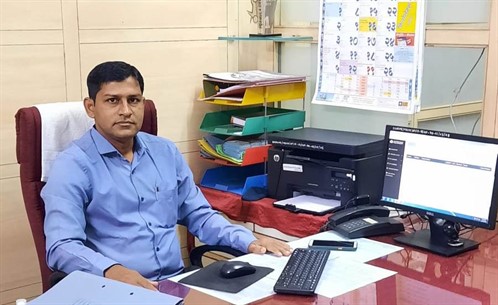 "To be a centre of excellence in the field of Mechanical Engineering where the best of teaching, learning and research synergize"
Established in 2006, the Department of Mechanical Engineering remains among the premier departments of SKNCOE. The department offers courses at the graduate level. The department is committed to produce the top class engineering professionals through academic excellence and quality education. The department has well qualified and experienced faculty members. A well equipped state of the art laboratory helps the students to keep in pace with the racing technology. The department has kept pace with the rapid development of computer aided methods of design and manufacture with state of the art CAD/CAM facilities. The CAD centre has 40 systems of core 2 duo processor loaded with important design & drafting software's like Pro-E, Catia, Hypermesh, ANSYS, Mastercam, Matlab, Nastran and Automation Studio. It is the endeavor to ensure that all the equipments/ test setups are operational during the whole academic year in order to ensure complete utilization of infrastructure by the students.
The department regularly organizes events like workshops, conferences and expert lectures. The department is sincerely involved in the overall development of each and every student. Teacher guardian is assigned to a group of students who looks after their academics, discipline and other related issues. Regular interaction takes place between parent/guardian and faculties to brief them regarding the progress of their wards.
Future Plans for Improvement of Department:
To start automotive pollution test centre.
To establish the centre of excellence in the department.
To start various training programs in association with the industries.
To improve research activities in the department.
Prof. T. S. Sargar,
HoD,
Department of Mechanical Engg.