HOD's DESK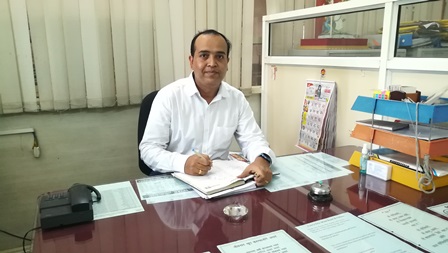 Welcome to The Department of Information Technology at Smt. Kashibai Navale College of Engineering, Pune. We started our journey in the year of 2001 with the Savitribai Phule Pune University (Formerly University of Pune) affiliation and approved by AICTE with objective of disseminating high-quality information technology education.
The next generation of aspirants should possess unrivalled abilities and qualities. With the visionary objectives we run our programs with Undergraduate with the intake of 60 which eventually has amplified to current intake of 120. Information Technology Department offers spectrum of activities leading to multiple experiences and enrichment of students. Each of these activities is like the beads of a rosary, tied to a common thread – of Trust and Excellence.
Our curriculum's main goal is to teach students technical skills, improve their problem-solving abilities, and encourage them to experiment with new technologies. The department offers a significant number of optional courses so that students can explore their interests in a variety of ways. The course materials are updated on a regular basis to reflect new scientific and technical breakthroughs. Undergraduates are invited to participate in a variety of research initiatives.
Our department has a long history of excellence in teaching and research. We have 45 student rankers in university till date. Faculty members are well-known and have excellent academic credentials. Many significant national and international honours have been bestowed upon them. Several faculty members work on national and international reviewers regularly examine technical articles for journals, and organise international symposia and conferences. We have our recent graduates studying at London School of Economics, New York university, Stanford University, Michigan University and our faculties studied at Aalborg University etc.
We are dedicated to developing a lasting relationship, a happy and confident young person, and a better human being in order to make the world a better place to live.
Please do not hesitate to contact us if you have any additional queries after viewing this page. You can also write to individual faculty members or send them an email using the email addresses listed on their profiles. With active participation from all areas of society, our department looks forward to contributing to the solution of society's technical concerns. Thank you for coming to see us.
Best Wishes,
Dr. Manoj Limchand Bangare
BE (Comp), M.Tech (Comp), Ph.D (Comp), LMISTE
Head of Department and Associate Professor (I.T)