AWARDED
NAAC Accredited with Grade- "A".
College recognized Under Section 2(f) & 12 (B) of UGC act 1956.
VISION

We are committed to produce not only good engineers but good human beings, also.
MISSION
"OUR MISSION is to do WHAT it takes to foster, sustain and upgrade the quality of Education by way of harnessing Talent, Potential and optimizing meaningful Learning Facilities. OUR ENDEAVOR is to provide the Best Learning, conductive environment and equip the students with effective Learning StrategiesABOUT US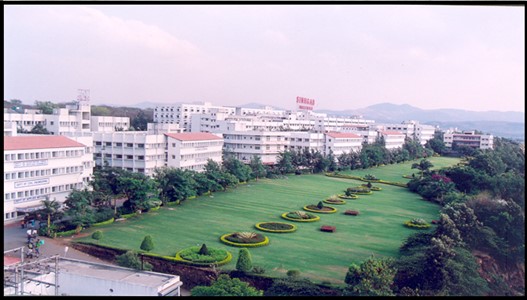 Smt. Kashibai Navale College Engineering (SKNCOE) is private unaided institution that was established in the year 2001. The institution offers 4 undergraduate engineering programmes of four years' duration namely Computer Engineering, Electronics & Telecommunications Engineering, Information Technology and Mechanical Engineering. Computer Engineering department offers post-graduate program. The department of computer engineering are recognized Ph.D. Research Centre by Savitribai Phule Pune University (Formerly Known as University of Pune). The institute also offers a post-graduate program leading to MBA degree. It has a total undergraduate and post graduate enrollment of 4587 and 138 students respectively. There are 55 students registered for Ph.D. with this research Centre. All The Course are approved by All India Council for Technical Education (AICTE) and affiliated to Savitribai Phule Pune University (Formerly Known as University of Pune).
Institution highlights:
Accredited by National Board of Accreditation (NBA), New Delhi.
Times Engineering institute ranking survey 2018- 19th Rank in T&P provide institute placement.
Under-graduate Engineering Program
| | | |
| --- | --- | --- |
| Sr. No. | Programmes Offered | Intake |
| 1 | Computer Engineering | 300 |
| 2 | Electronics and Telecommunication Engineering | 300 |
| 3 | Information Technology | 120 |
| 4 | Mechanical Engineering | 330 |
Post-graduate Engineering Program
| | | |
| --- | --- | --- |
| Sr. No. | Programmes Offered | Intake |
| 1 | Master of  Engineering in Computer | 18 |
Post-graduate Management Program
| | | |
| --- | --- | --- |
| Sr. No. | Programmes Offered | Intake |
| 1 | Master's in Business Administration | 60 |
Doctoral Program
| | | |
| --- | --- | --- |
| Sr. No. | Research Center | Registered Students |
| 1 | Computer Engineering | 55 |
| | | |
| --- | --- | --- |
| Sr.No | Programmes Offered | Intake |
| 1 | Computer Engineering | 300 |
| 2 | Electronics and Telecommunication Engineering | 300 |
| 3 | Information Technology | 120 |
| 4 | Mechanical Engineering | 330 |